About Our Offices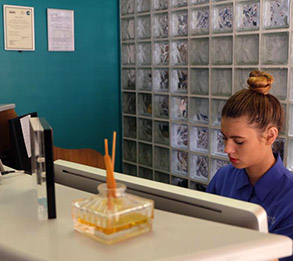 We have two locations:
Our original office is located in the heart of Manchester City Centre, in St Ann's Square, a short walk from Deansgate. Our new location is located at the Bank House, The Village in Prestbury, Cheshire
Our clinics specialise in the treatment of spinal related back pain, joint pain, headaches, nerve damage, work related injuries, car accident injuries and sports injuries to name but a few. Regardless of your age, size, fitness level or condition, we tailor our treatment programs to your individual needs. We understand that our patients expect the best care, an honest assessment and true concern for their health.
At the Gonstead Clinic of Chiropractic, our goal is to help you achieve your health care goals and an optimum quality of life through a number of lifestyle changes/improvements. Our approach to your health program utilises the world renowned Gonstead system, one of the few chiropractic clinics using this system in the United Kingdom.
Our clinics follow on from a long history dating back to 1926  at the Gonstead Clinic in Wisconsin, USA. Since then Gonstead Chiropractic has maintained its superb standard of Chiropractic across the world, in addition the Gonstead Clinics need only let their patients sensationlise their performance in practice.
This modern chiropractic technique is a natural method of healthcare that does not use drugs or surgery in contrast, the use of spinal adjustments, exercise, rehabilitation, stress management and nutrition are used as a complete approach to patient care. The focus is on treating the causes, rather than just the symptoms. With a normally functioning spine, nervous system, and a healthy lifestyle, your body is better able to heal itself.
Our clinics use plain film radiography, MRI scans and urine analysis when indicated, which helps to be more specific in correcting structural problems and referring to specialists when required.